In this webinar we address the results and implications of the groundbreaking research The Economic Value of Prevention in the Cybersecurity Lifecycle.
Conducted by the Ponemon Institute and sponsored by Deep Instinct, the report analyzes the cost savings that can be gained using an efficient, zero-time prevention model.
Results were sourced from over 600 IT and IT security practitioners who are knowledgeable about their organizations' cybersecurity technologies and processes.
Key Takeaways - Watch this webinar to:
Gain an understanding of which areas of the cybersecurity lifecycle, that when effectively managed, have the most direct impact on reducing costs
Learn which domains of cybersecurity are currently receiving the greatest focus and budget allocations
Get strategic insight on how companies can optimize their security budgets to achieve an optimal defense against even the most advanced attacks.
Who should listen to this webinar:
Chief Information Officers
Chief Information Security Officers
Chief Technology Officers
Chief Operations Officers
Information Security VPs and Directors
Enterprise Security Architects
Data Security Professionals
Internet Security Managers
Business Continuity Managers
Operations and Incident Response Teams
About our speakers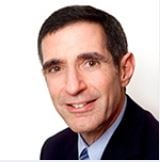 Dr. Larry Ponemon, Chairman and Founder of the Ponemon Institute
Dr. Ponemon is considered a pioneer in privacy auditing and the Responsible Information Management or RIM framework. He was appointed to the Advisory Committee for Online Access & Security for the United States Federal Trade Commission. He was appointed by the White House to the Data Privacy and Integrity Advisory Committee for the Department of Homeland Security. Dr. Ponemon was also an appointed to two California State task forces on privacy and data security laws. He is a member of Shared Assessments' Advisory Board.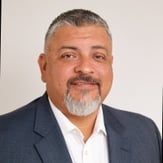 Steve Salinas, Head of Product Marketing at Deep Instinct
Steve has specialized in defining and marketing cutting edge technology solutions that solve complex cybersecurity problems for more than twelve years. His experience includes holding product management, product marketing, and solution engineering positions with leading security vendors. He is a frequent presenter at industry conferences and regularly publishes blogs aimed at providing both business and technical insights to the security community. Steve went to Texas A&M University for undergrad and earned an MBA from Pepperdine University.