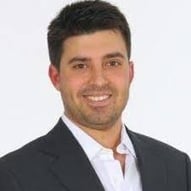 Chris Sherman,SENIOR ANALYST SERVING SECURITY & RISK PROFESSIONALS at Forrester
Chris is a senior analyst serving Security & Risk (S&R) Professionals. His research focuses on helping S&R pros make strategic decisions regarding endpoint security (laptops, PCs, smartphones, and tablets) and data privacy, such as how to secure employee-owned devices while meeting industry compliance standards. Chris also leads Forrester's healthcare infosec coverage and has published multiple reports on budgets, priorities, and best practices within the areas of healthcare security and medical device security. Prior to his role as an analyst, Chris was a researcher on the S&R team, where he helped Forrester clients with insights and best practices in endpoint security, mobile security, cloud security, and data privacy. Chris joined Forrester from Harvard Medical School, where he served as a research associate based at Massachusetts General Hospital. He brings with him an extensive background in scientific research, quantitative analysis, and project management.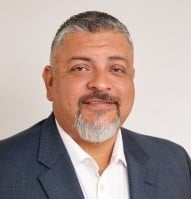 Stephen Salinas, Head of product marketing at Deep Instinct
Steve has specialized in defining and marketing cutting edge technology solutions that solve complex cybersecurity problems for more than twelve years. His experience includes holding product management, product marketing, and solution engineering positions with leading security vendors. He is a frequent presenter at industry conferences and regularly publishes blogs aimed at providing both business and technical insights to the security community. Steve went to Texas A&M University for undergrad and earned an MBA from Pepperdine University.